Deutsche Bank reform plan welcomed by investors
Comments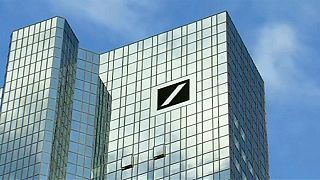 Moves by Deutsche Bank to overhaul senior management and put past scandals behind it have met with a positive response from investors.
The bank, which recently announced record loses, faces costly litigation and its valuation has been pushed way below that of its rivals.
Under restructuring plans announced by new chief executive John Cryan senior management board members are to go.
"Deutsche has spent a long time, well, struggling with direction, certainly with those two chief executives, but also trying to catch up with its U.S. peers and probably it finds itself slightly in a fish-out-of-water situation. So I think the beginning of this process is now with the change in management and that will take time to develop but it represents, I think, a good point to start from if you like," said IG market analyst Chris Beauchamp.
Shares in Germany's biggest bank rose on Monday.
Deutsche Bank's investment bank is to be split and sales and trading activities are to be merged.
The new chief executive, who has hinted at reforms that could include thousands of job losses, is to give more details of his strategy on October 29.