Hugo Boss cuts sales and profit outlook
Comments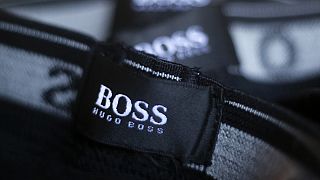 German fashion house Hugo Boss BOSSn.DE has cut its sales and profit outlook as the slowdown in China – and timid shoppers in the US – hit third-quarter results.
The company said its European business was performing in line with expectations.
But disappointing sales in Asia and America put third-quarter results down one percent to 744 million euros.
Earnings before interest, tax, depreciation and amortisation (EBITDA) and special items dropped 8 percent to 168 million euros.
Hugo Boss shares slumped more than 10 percent on the news.
The German firm said it expected both sales and profit to rise by between three and five percent on a currency-adjusted basis. It had expected a couple of percentage points more.
Other European luxury goods firms are also feeling the pinch from the Chinese slowdown and the stock market collapse.