Chinese consumer inflation and producer prices fall again
Comments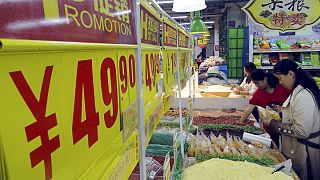 Consumer inflation fell more than expected in China in September, while producer prices continued their long slide, adding to concerns about deflationary pressures.
The consumer price index rose 1.6 percent compared to a year earlier – down from 2.0 percent in August.
Growth in the non-food index was even more sluggish.
Meanwhile manufacturers continued to cut selling prices as the strain on companies of weak demand and overcapacity made itself felt.
The producer price index fell 5.9 percent from a year ago.
Tuesday's poor trade data added to fears that the economy may be cooling more rapidly than expected.