Household spending up in Japan, easing recession fears
Comments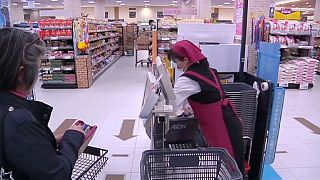 Household spending rose in Japan in August for the first time in three months. The rise of 2.9 percent year-on-year was higher than estimated and followed a slight decline in July.
Consumers bought more cars and, according to one official, many domestic air conditioners during a spell of unusually hot weather.
There was also good news on jobs availability.
Government data showed the jobs-to-applicants ratio rose to 1.23 in August – the highest since January 1992. The jobless rate was slightly higher than estimated, at 3.4 percent.
Combined, the figures have eased concerns that the economy has fallen into recession and suggest the Chinese slowdown may have done less damage than feared.
All eyes are on the Bank of Japan which meets twice this month – the second time on October 30, crucially to recalculate its consumer price and GDP forecasts.