Paris in move to fine smokers for throwing away their butts
Comments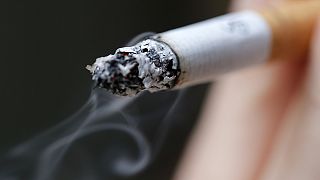 If you stub it out, don't throw it away. That's the message to smokers in Paris as the French capital starts a clean up campaign of cigarette butts.
The move which is backed by a fine of 68 euros for each offence is not just for Parisians but for for those who might be visiting the the City of Lights.
The city fathers are fed up cleaning up after the smokers.
"In Paris we collect 35 tons of cigarette butts every year and that is dirty. You find them everywhere in public places, on pavements, in the gutters, in parks and gardens, on lawns and even in the sandboxes in which children play and that is the main reason why we want all those who love Paris to stop chucking away their cigarette butts, " explained Mao Peninou, Deputy Mayor in charge of cleanliness.
The new city regulation came into force on the first of October but it seems Parisian smokers are not guilty….. it could be difficult to find offenders.
"What I do is put out my cigarette somewhere and either put it in a trash bin or cut off the filter and keep it in my purse," said one smoker while another added, "I go around every day with an empty pack and I put my cigarette butts in it."
The move is the latest effort to clean up the French capital where almost 5,000 city employees are employed to pick up smokers butts.
With 2,900 kilometres of pavements and 1,600 kilometres of roads to cover they are no doubt hoping the introduction of the 68 euro fine will work.