VW sets aside billions of euros to cover cost of data dodge scandal
Comments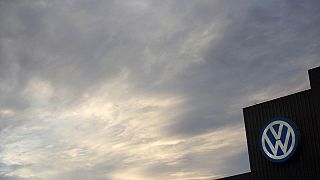 As many as 11 million Volkswagen cars could be affected by the worst scandal in the company's 78-year-history.
Falsified emissions testing on US vehicles could cost at least 6.5 billion euros but now there's also talk of mega fines and even a criminal probe .
The future of CEO Martin Winterkorn is in doubt. The firm's senior supervisory board meets today – that is if talks haven't already begun.
Market Analyst Jack Nerad speculated onr whether the staying or going of Winterkorn was a priority:
"I don't know that whether him (Winterkorn) stepping down or not is going to be material to the issue. I think to the American consumer concerned about this, I think it's 'What are they going to do about my car? What are they going to do to compensate me for the issues I'm going to deal with going forward?' I think those are the bigger issues."
How Volkswagen got away with diesel deception http://t.co/WyWLcS8hs5pic.twitter.com/usWVRiSuer

— The New York Times (@nytimes) September 22, 2015
At the heart of the problem is a so-called "defeat device", which allowed VW diesel cars to emit less during tests than they would while driving normally.
One German newspaper has described the manipulation of pollution data to boost sales as a slap in the face to customers who paid a premium for what they thought was a greener car.
Some countries in Europe and Asia intend to launch their own investigations .