Chinese manufacturing in worst state since 2009, says survey
Comments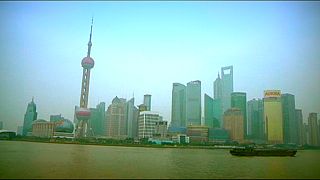 Chinese manufacturing is having its worst month since the depths of the global financial crisis in early 2009, according to early readings of a factory survey.
The general manufacturing purchasing managers' index indicates a deterioration in conditions – and a contraction in the sector for seven consecutive months.
It came as Chinese President Xi Jinping gave a speech in the US seeking to reassure Americans over the health of the country's economy.
Many analysts believe weakness in the export-reliant manufacturing sector may mean further devaluation of the yuan is inevitable in the coming months.