Resolving regional issues is the duty and responsibility of regional powers
Comments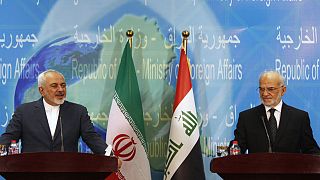 By Mehrdad Khonsari
In the aftermath of Iran's nuclear deal with the '5+1", the time has come for regional states to come to a new understanding amongst themselves for dealing with regional problems without outside interference.
Given the lacklustre commitment – resulting in repeated failures and untold damage – on the part of the US for dealing with persisting turmoil in the Middle East it is only right that regional states should consider it a matter of duty and responsibility for finding sustainable solutions to the various existing regional problems.
Finding 'local' solutions that can bring an end to conflict, instability and extremism in places like Iraq, Syria, Yemen, Libya and other related areas is a 'doable' project. It would also go a long way to halting the unprecedented levels of migration from this region
Accepting realities and viewing the future from a new perspective, one which acknowledges the legitimate interests of all parties, Iran and Saudi Arabia can take the lead by fostering the kind of dialogue and cooperation that accommodates their key concerns and provides regional, collective self-reliance. What is required is belief in their own capabilities, trust in one another and an end to the reliance on those countries who are indifferent to all issues save those relating to oil.
Relations with the West, including bilateral and multilateral cultural and economic exchanges, must remain solid but certain new lines, in tune with current and future priorities, need to be drawn in terms of involving them or even worse, relying on them, for regional political solutions. We will continue to need their investments and technological know-how for improving our economic lot, and they will also need our 'petro-dollars'. However, in light of recent experiences, it is for the regional states, themselves, to step up and assume direct responsibility for keeping our people safe from instability and extremism.
Today, the region is especially outraged and threatened by the emergence of a new form of religious extremism, personified in movements like ISIS and Al-Qaeda. Hence, combating extremism while reducing 'Shia-Sunni" tensions at a regional level is plainly a priority which must be tackled in a decisive manner. It is also clear that no outsider has the will or the inclination to do what needs to be done. An amusing episode clearly illustrating this point was the scenario in which the British parliament after a very intense all party debate voted to commit eight ageing aircraft to the fight against ISIS in Iraq while regional Arab States, have more than a 1,000 modern aircraft, some which are being needlessly deployed on a daily basis in a different conflict zone.
Prospects for regional cooperation is much better than generally perceived. Take for example, the war against ISIS: Iran and Saudi Arabia along with their friends, if they so choose, have all the necessary tools for removing this common enemy of all civilized people that has done so much damage in particular to the lives of people in Iraq and Syria and threatens to spread its venomous activities from Afghanistan to North Africa and beyond. ISIS can be engaged and their swift annihilation can be secured on the ground and in the air with the might of forces available to the regional states, without any help from outsiders.
Regional states talking amongst themselves – instead of relying on outsiders to somehow do their bidding – are well capable of reaching a 'modus vivendi' over the future of current hotspots like Syria and Yemen, and can themselves, in conjunction with other concerned parties, take the direct initiative of coming to some form of an acceptable arrangement with Israel over the Palestinian issue – something that has clearly never been a pressing priority for the West.
By taking charge of their own destinies, regional powers in the Middle East can also replicate the experiences of Europe in the aftermath of two World Wars by ensuring that their people have the peace of mind and stability as well as the economic growth and prosperity, which they so badly deserve.
Dr. Mehrdad Khonsari, a former Iranian diplomat, is Secretary General of the 'Organization for Economic Reconstruction and National Reconciliation' ('BAAM').