Jobless rate in Greece dips by two percent
Comments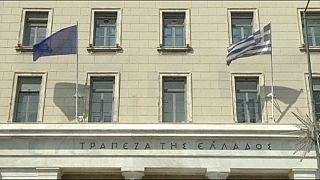 Unemployment in Greece fell by two percentage points in the second quarter – but the jobless rate remains the highest in the EU with just under one in four out of work.
Official figures show the rate dropped from 26.6 to 24.6 percent. They cover the period just before the country's debt turmoil came to a head this summer.
Despite the slight improvement the overall picture remains bleak.
The percentage of young Greeks aged 18-25 out of work has dipped but still sits at just under half, at 49.5 percent.
Seven out of ten jobless people – about 71.4 percent to be exact – are long-term unemployed.
The European Central Bank has lowered the ceiling for emergency liquidity assistance Greek lenders can tap from the Greek central bank, which says the move reflects better stability.
Banks have relied on emergency funding in recent months.
All this comes as Greece prepares to hold its sixth election in three years on Sunday.