US Republican presidential candidates slug it out in marathon debate
Comments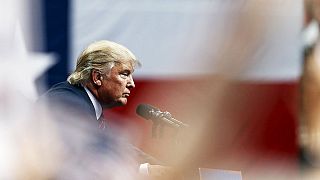 Fort three and a half hours, the Republican presidential candidates squared off at the Reagan Library in Simi Valley, California, in what was called by analysts beforehand "an endurance test".
The second debate highlighted differences among the 11 candidates on issues from taxes to immigration, but like the first debate in Cleveland six weeks ago, much of the byplay centered on the front-runner Donald Trump, as his opponents sought to slow his rise to the top in the polls. "We don't need an apprentice in the White House," Wisconsin Gov. Scott Walker said, referring to Mr. Trump's former reality television show. "We have one right now".
Trump, too, was loaded for bear, prepared to defend himself and attack his rivals. "My temperament is very good, very calm," he said in response to a question about his ability to handle the rigors of the jobs.
The debate also drew out differences among the candidates on issues from Syria to the prospect of shutting down the government as a way to cut off funding for Planned Parenthood.
The debate, carried out in front of a jetliner that served as Air Force One for President Ronald Reagan, was the largest of any primary debate in history. Just introducing them all took a significant period of time, as several made attempts at humour.
Those taking part in the debate were as follows:
Donald Trump, Jeb Bush, Scott Walker, Mike Huckabee, Ben Carson, Ted Cruz, Marco Rubio, Rand Paul, Chris Christie, John Kasich, Carly Fiorina.
Other candidates with a smaller poll rating – Rick Santorum, Bobby Jindal, George Pataki, Lindsey Graham – appeared in an earlier debate.