Apple shares fall as latest launch gets mixed reaction
Comments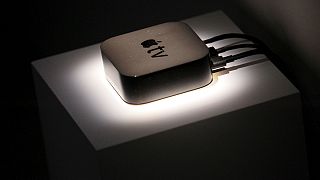 Disappointing products? Or are expectations simply too high?
Despite Apple's launch of a new TV set-top box and other innovations, shares in the company fell 1.9 percent by Wednesday's close.
A similar drop has been experienced before with other rollouts. One analyst said it's getting harder and harder for Apple to compete against itself.
Novelties such as the optional pencil that comes with the new iPad Pro have prompted interest.
For some commentators, CEO Tim Cook's optimism could pay off.
"I, actually, believe that this is going to show those doubters that they are going to keep on a roll in China. They didn't have to make as big changes as they did. But they did do it. I don't think they are showing any mercy to Samsung either, who I think is going to be the biggest loser in here. " and confound the doubters, especially in China," said Patrick Moorhead of Moor Insights and Strategy.
Company figures for the nine months from October to June show that turnover has levelled out at $182.2 billion (162 billion euros) – but that iPhone sales have soared, with the proceeds now representing 67 percent of the total.
The larger iPhone screens that Apple unveiled a year ago prompted a frenzy of sales.
The new 6S and 6S Plus versions are the same size but with some improvements.
Apple could benefit from the fact that consumers upgrade their smartphones fairly regularly.
Overall the company's shares are up about 12 percent over the last year, though they have fallen by around 14 percent over the past three months.