Al Qaeda and Islamic State - a possible reconcilation?
Comments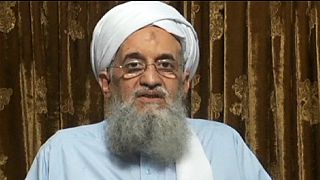 Al Qaeda leader Ayman al-Zawahri has dismissed the self-titled group Islamic State as illegitimate, but says his followers would join them in fighting the Western-led coalition in Syria and Iraq if necessary.
References on the internet recording suggest it was made around eight months ago. Analysts say al-Zawahari's remarks could hint at some form of reconciliation.