Growth in eurozone economy revised upwards
Comments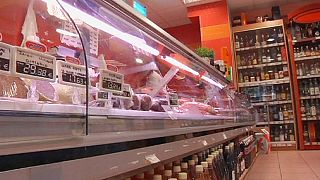 Growth in the eurozone was higher than expected in the second quarter, mainly boosted by activity in Italy and Greece.
The single currency's economy has been helped by increased trade and household consumption as well as some government spending.
Figures released by Eurostat, the European Union's statistics office, show GDP in the eurozone's 19 countries rose 0.4 percent quarter-on-quarter in the period from April to June – making the year-on-year increase 1.5 percent.
Euro area GDP +0.4% in Q2 2015, +1.5% compared with Q2 2014 #Eurostathttp://t.co/E6qgq5NMIKpic.twitter.com/cADkTm5L43

— EU_Eurostat (@EU_Eurostat) September 8, 2015
This is a revision upwards of previously reported figures, which were 0.3 percent quarterly, and an annual rise of 1.2 percent.
Italy's growth was less than the eurozone's average, but figures for its third largest economy were better than expected: a 0.3 percent quarter-on-quarter rise from April to June, and 0.7 percent compared to the same period last year.
The Greek economy has also expanded at a higher rate than estimates had predicted.
It's quarter-on-quarter growth was 0.9 percent rather than the predicted 0.8.
Yearly growth in the second quarter was 1.6 percent compared to previous forecasts of 1.4 percent.
Growth in the major economies of France (1 percent annually) and Germany (1.6 percent) was as expected, according to Eurostat.