French bomber apologises for Rainbow Warrior 'murderous fiasco'
Comments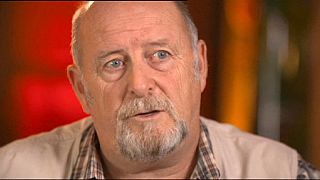 A retired French intelligence agent has apologised for planting explosives in a state-sponsored terror attack that sank the Greenpeace ship Rainbow Warrior in New Zealand in 1985, killing a photographer.
Jean-Luc Kister said he and his colleagues never meant to kill anybody.
Kister said they just wanted to sink the ship and the death of Dutch photographer Fernando Pereira had plagued his conscience ever since.
Greenpeace planned to use the ship which was moored in Auckland Harbour to disrupt French nuclear tests in the Pacific 30 years ago.
30 years after state terrorism, French secret agent apologises for sinking the Rainbow Warrior http://t.co/OSYE3HFuP6pic.twitter.com/rBj8DZEk3V

— Jasper Teulings (@Patagorda) September 6, 2015
"I'm glad someone from that murderous fiasco apologised," Bunny McDiarmid, Greenpeace New Zealand's Executive Director, told Television New Zealand. "But it's 30 years later, nobody was held to account for the murder of Fernando [Pereira]."
McDiarmid is a former deckhand on the Rainbow Warrior and friend of Fernando Pereira. For her, an apology is not enough.
"They put a massive bomb on the side of a ship in the middle of the night where a lot of people were sleeping and where they knew a lot of people were on board, so there's still lots of misinformation and frankly lies in it," said McDiarmid.
"…I know it's really tough when you're a little country and you have lots of powers bearing down on you but it cannot be okay that another government walks into your backyard and commits an act of state terrorism and then negotiates its way out of there. It's just not okay," McDiarmid added.
Greenpeace wants a Parisian street or square named in Pereira's honour.
France has made an official apology for the bombing of the Rainbow Warrior and paid damages.
Yeah, nah but semantics aside it was state sponsored terrorism. http://t.co/c76DIurEVfpic.twitter.com/phUCf2T91u

— lynda brendish (lyndabrendish) <a href="https://twitter.com/lyndabrendish/status/640634061296283648">September 6, 2015</a></blockquote> <script async src="//platform.twitter.com/widgets.js" charset="utf-8"></script> <br></br> <blockquote class="twitter-tweet" lang="en" align="center"><p lang="en" dir="ltr">Terrific get by TVNZ. But we should call rainbow warrior bombing an &#39;act of war&#39;, not &#39;state-sponsored terrorism&#39;. <a href="http://t.co/zi10LpzgrR">http://t.co/zi10LpzgrR</a></p>&mdash; Winston Aldworth (WinstonAldworth) September 5, 2015