Future forecasts vary as oil continues slide
Comments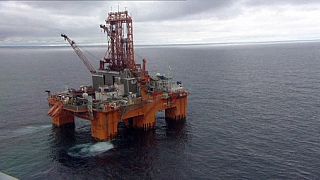 With even fewer signs that market oversupply is coming to an end, the price of oil continued to fall on Wednesday.
To add to the furious pumping of oil producers is now the prospect of a serious slowdown in China and Asia, adding demand-side price pressures.
In the last 12 months the two major benchmark prices have lost out bigtime. Brent is down by nearly half, while the West Texas price is 54% off its September 2014 mark.
Wednesday's fall compounded an eight percent drop in Brent and
U.S. crude prices on Tuesday, which ended a 25 percent three-session surge, the largest three-day gain since 1990.
But analysts say that rise was unsustainable, and that the trading conditions remain bearish. Oversupply has been forecast in some quarters to last for another two years, to the end of 2017, while other analysts say prices have fallen too far, too fast and should recover in 2016.
In the meantime on the markets we could be heading for another big oil selloff.