Eurozone inflation unchanged in August
Comments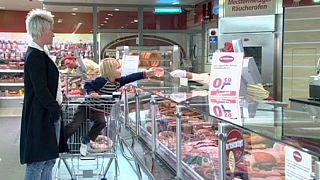 Inflation in the Eurozone in August was stable at the same level year-on-year as the previous month, defying forecasts of a slowdown.
Much cheaper energy prices were partially offset by higher prices for unprocessed food and services. Inflation rose by 0.2% in August, whereas the markets had predicted 0.1%.
If the volatile energy and unprocessed food figures are stripped out, Eurozone core inflation in August was 0.9%, again the same as in July.
Low inflation means less pressure on interest rates to rise, but once the oil price crash has worked its way through the system, it will likely pick up again.