EU migration policy long on diversity, short on unity
Comments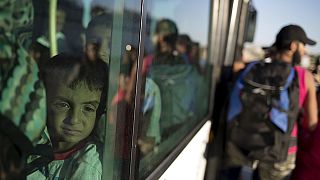 How far has the EU come in developing a common immigration policy? Not far enough, say critics, given the disparity of its voices.
We do not respect Europe's values by putting up fences.
None of the EU member states dispute their core humanitarian values, but few of them can agree on harmonisation, notably sharing costs and the distribution of asylum-seekers.
EU leaders in Tampere, Finland, in 1999 accepted that plans must be made before future waves posed a challenge. At that time, the challenge was Bosnians and Kosovars, Somalis and Iraqis.
The leaders for the first time enshrined common immigration policy in a treaty, recognising it as an area of European jurisdiction — or 'competence'.
Even so, Britain, notably, insisted that individual EU member states must be left the final say on accepting asylum-seekers.
But when 2015 'happened', there was no common policy ready for the massive push of so many more desperate people, honoured values or no honoured values.
Hungary failed to appreciate it when French Foreign Minister Laurent Fabius claimed the moral high ground, criticising its 'keep out' policy:
On Sunday, speaking on French television, Fabius said: "With regard to all those people who are politically chased out of their country and whose countries are at war, we have to be able to welcome them. It's called the plea for asylum and every country has to respond to that. Hungary is part of Europe, which has values, and we do not respect those values by putting up fences."
Official voices, such as in Hungary or Britain, protest that the lure of the prospect of working in Europe feeds trafficking networks by encouraging their customers.
Responding to that, humanitarian advocates insist that Europe should open its gates to let the desperate enter legally.
A provision in the 2007 Lisbon Treaty, to address "an emergency sudden inflow of nationals of third countries", is being activated.