UK economy grew by 0.7 percent in second quarter
Comments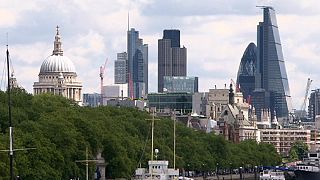 In the UK economic growth remained steady at 0.7 percent for the second quarter according to official figures.
Analysts had been expecting such a level.
The rate was higher than the 0.4 percent registered in first quarter and was helped by a one percent boost in in GDP as exports jumped, representing the biggest contribution by trade in four years.
That might not last though because the continuing strength of the pound is making British goods more expensive abroad.
Business investment rose 2.9% compared with the first three months of 2015, reflecting greater confidence in the UK economy.