Ukraine debt deal agreed with creditors
Comments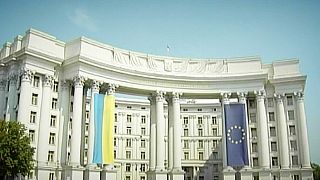 After five months of talks with creditors Ukraine has agreed to a debt restructuring deal as it attempts to
get the war-torn economy back on track.
The deal includes a 20 percent write down of around 16 billion euros worth of Eurobonds.
The agreement also delays redemption rates by up to four years and sets interest at 7.75 percent on maturities according to statement from the Finance Ministry.
Moscow says that Ukraine owes 4.4 billion euros to Russian company Gazprom alone as it pays more for the gas than it gets from Ukrainian consumers, whose bills are subsidised.
Some analysts are predicting Ukraine's economy to fall by by over eight percent this year.