Chinese investors remain fearful as market volatility continues
Comments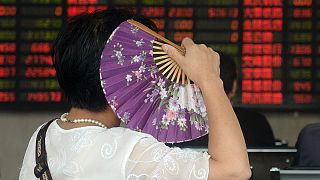 Chinese shares are struggling to recover as investors remain fearful that the latest interest rate cut will not be enough to stabilise its slowing economy and end the sell-off of stocks.
The Shanghai Composite Index closed 1.3 percent down after rising as much as 4.3 percent.
Chinese equities have lost half their value since mid-June, although some analysts thought that they were overinflated in the first place.
"This always happens there's a change in economic time", said Enzio Von Pfeil of Private Capital Limited.
"Everything gets very…terribly turbulent. It's a little bit like when things get very windy before a tsunami, and then the things hit. And that's the interest rate hike in September in the States and that's an interest rate cut in China, further interest rate cuts."
Some analysts are of the opinion that China's problems, and therefore the world's problems, are based more in the real economy than the stock market. And the way forward may have to involve less and less state control.