Apple to replace defective cameras on iPhone 6 Plus handsets
Comments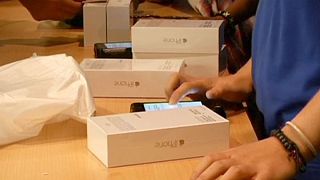 Apple has launched a program to address what it says is a small percentage of iPhone 6 Plus devices with defective cameras.
The company said in a statement that the fault causes the phones to take blurry photos.
A special website has been set up where customers can input the serial number of their device to see if it is one of the handsets affected.
If your iSight back-of-phone camera is not working properly, Apple say they will replace it free of charge.
Complaints about the camera from Apple iPhone 6 Plus users have been appearing on web forums since last year.