Turkey accuses BBC of supporting 'terrorism'
Comments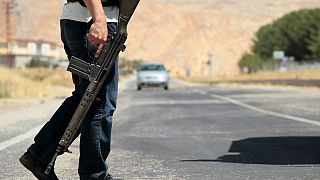 Turkey has accused the BBC of supporting terrorism and producing propaganda for the Kurdish Workers Party (PKK).
The country's foreign ministry launched an attack on Britain's public broadcaster following a programme aired yesterday.
"Such broadcasting about an organization which is listed as a terrorist [organization] by many countries, particularly EU countries, is open support for terrorism," the Turkish Foreign Ministry "said in a statement": http://www.mfa.gov.tr/no_-235_-21-agustos-2015_-bbc_nin-terorizmi-acikca-destekleyen-yayini-hk_.tr.mfa.
The statement accused the BBC of portraying the PKK as "an innocent organization struggling against another terrorist organization" and also encouraged people to join the group, according to the foreign ministry statement.
The BBC has previously been criticized for its reluctance to use the label "terrorist" on the grounds that the term can be subjective. Its policy is "explained here": http://www.bbc.co.uk/editorialguidelines/page/guidance-reporting-terrorism-full