Syrian scholar Khaled al-Asaad beheaded by ISIL militants
Comments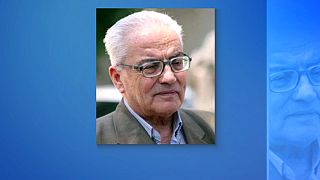 A leading Syrian antiquities scholar has been beheaded by ISIL fighters, according to his relatives. His body was reportedly hung from a pole in the historic town of Palmyra, but several activists denied that was the case.
The killing of 82-year-old Khaled al-Asaad is the latest atrocity from the militant group that has captured one third of both Syria and neighbouring Iraq.
"I begged him two months ago to leave the town and come to Damascus with his family but he refused," explained Maa'moun Abdul Karim, Director of the Syrian Directorate General of Antiquities and Museums. "He believed in his fate. He said 'I was born in Palmyra and I will stay in Palmyra and I will not leave, even if it costs me my blood'."
In May, Syrian state television reported at least 400 people — mostly women and children — were killed by ISIL fighters in Palmyra.
A month later the group blew up ancient shrines in the city which it regarded as pagan and sacrilegious.
"Khaled al-Asaad knew his ruined city could help to heal a shattered country" thehistoryguy</a> on murder in Palmyra <a href="http://t.co/gqy2sqJFKd">http://t.co/gqy2sqJFKd</a></p>&mdash; Rob Crilly (robcrilly) August 19, 2015