EU approves 2.4 billion euros in aid for migrant crisis
Comments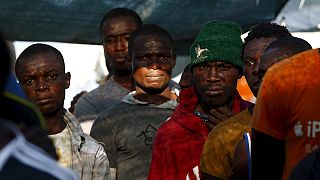 Searching for solutions to the migrant crisis in Europe, Brussels has approved 2.4 billion euros in aid for countries struggling to cope with the rising numbers of migrants arriving on European shores.
Spread out over a period of six years, the largest slice of aid will go to Italy which is to get nearly 560 million euros while Greece will receive 473 million. The migrant crisis has raised tensions among EU countries over how to deal with the thousands of migrants from Africa and the Middle East.
The announcement comes after the UK's Foreign Secretary called for an overhaul of EU legislation to ensure migrants would be returned to their home countries in order to preserve EU living standards.
Britain has been stepping up security in Calais following hundreds of attempts by migrants to reach the UK via the Eurotunnel. Several people have died trying to cross from France in the last month.