Haitians vote in long-delayed parliamentary elections
Comments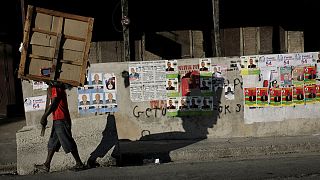 After an almost four year delay, Haitians are set to vote on Sunday in the first of two rounds of parliamentary elections in a test of stability for the country.
The parliament in the capital Port-au-Prince was dissolved on January 12, coinciding with the five-year anniversary of a devastating earthquake that killed more than 200,000 people.
Since then President Michel Martelly, who cannot run for office again, has ruled by decree.
Security is expected to be tight. The head of the country's electoral commission, Mosler Georges, explained that, "the National Police have guaranteed that every polling station will be covered." He called on "everyone to go out and vote so that the election can be deemed legitimate."
More than 1,800 candidates from dozens of parties are running with preliminary results expected in six to 10 days.
Runoffs are scheduled for October 25, the same day as the first round of presidential voting.