China launches inquiry over claims brewers added Viagra to alcohol
Comments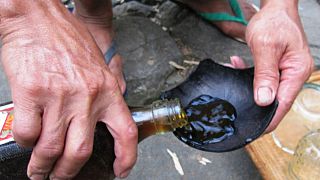 Chinese police are investigating allegations that two distillers added Viagra to their liquor in the country's latest food-safety scare.
The Liuzhou Food and Drug Administration said that it found the Guikun Alcohol Plant and the Deshun Alcohol Plant, both located in the southwest of China, were putting Sildenafil, more commonly known as Viagra, into three of their baijiu products. Baijiu, also known as "rice wine", is a strong distilled spirit.
China's food traceability systems and regulation were classified as "poor" in a 2014 report from the Institute of Food Technologists, with the lowest score of around 20 countries in the survey. Barcode tracking systems for produce, common in the United States and Europe, are largely absent in the country and food safety control systems from farm to factory are weak.
Image credit: CC Flickr / George Gibbs