United Arab Emrates leads way with planned mission to Mars
Comments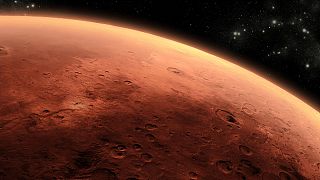 The ambitions of the United Arab Emirates run high, way above the skyscrapers. The tiny emirate is thinking big and aims to take the lead in space exploration. Or, as they say … the new goal is the planet Mars.
The UAE Space Agency was born as recently as July 2014, but it has already presented last May to the Mohamed Bin Rashid Space Centre, the first space mission entirely planned and managed in the tiny gulf state.
In this Centre, researchers are building the "Al Amal" probe – which means hope in English – that will take off for the Red Planet in July 2020 and ready to orbit Mars in 2021. Nothing is left to chance: in 2021 the UAE will celebrate the 50th anniversary of its nationhood.
The mission is to study the changes in the atmosphere of Mars during the daily and seasonal cycles, watch clouds and dust storms, measure changes in temperature, dust, ice and gas in the various layers of the atmosphere. But mainly it aims to unravel the mysteries of the Red Planet: how and why – for example- Mars has lost most of its atmosphere.
After traveling for 200 days, Al-Amal will collect data that will help to understand the changes in the Earth's atmosphere over the past million years. More than 1,000 GB of data will be scrutinised by United Arab Emirates researchers that will be shared freely with more than 200 institutions worldwide.
The UAE space agency signed an agreement of collaboration with the space agencies of the United Kingdom and France's Centre national d'Etudes Spatiales.
UAE's investment in space technologies has already exceeded 5.5 billion euros, with seven satellites in orbit, in cooperation with EADS, the parent company of Airbus, Boeing and the South Korean Setrac.
The young Emirati scientists are aware they are racing against time to successfully carry out their mission. They explain, for example, that the launch window – the time when the Earth and Mars remain at their closest – returns once every two years. So they cannot afford to fail.
But above all they feel invested with a task of historic proportions as they explain in a video. It's a milestone for the Islamic civilizations. They feel proud that Arab scholarship in the Middle Ages, contributed to the advancement of human civilization pioneering in the field of mathematics and astronomy.
As they proudly face the challenge, they say: If a small Arab state can reach Mars, truly, everything is possible.