Judge requests new investigation into Jan Ullrich's drink driving case
Comments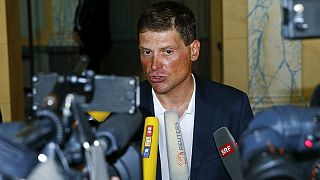 Former Tour de France winner Jan Ullrich appeared in a Swiss court on Tuesday to face drink driving charges after he caused an accident last year.
But the judge in Weinfelden has demanded that a new investigation into the accident take place after not accepting the state prosecutor's demand of an 18-month suspended prison sentence.
The German cycling star caused an accident involving three cars in May 2014 which left no one injured.
His alcohol blood level was almost three times over the drink-driving limit, according to Swiss police.
It was the 41-year-old's second such accident after being charged with drink driving in 2002.