Schweinsteiger agrees to join Manchester Utd from Munich
Comments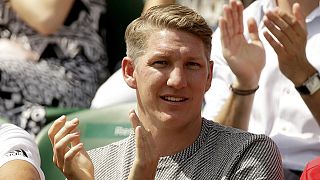 German midfielder Bastian Schweinsteiger has agreed to join Manchester United according to Bayern Munich.
The Bundesliga champions' chief executive Karl-Heinz Rummenigge says Schweinsteiger wants to "do something new at the end of his career."
"I regret that because Bastian was an extremely deserving player for us. He has done great things. I can only wish all the best to Bastian. It will be an interesting task for him," Rummenigge told a news conference.
The deal, worth a reported 10-million euros, is subject to a medial and personal terms with the 13-times English Premier League champions.
The 30-year-old will be the first German to play for United.
A World Cup winner with Germany in Brazil last year, Schweinsteiger came through the youth ranks at Bayern and has spent 13 seasons with the Bavarians, winning the Bundesliga title eight times.
He has also won seven German Cups and the Champions League in 2013.