Mayweather stripped of WBO title
Comments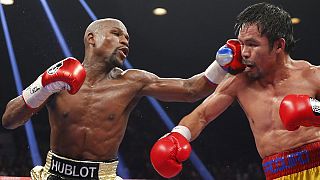 Floyd Mayweather has been stripped of his WBO welterweight title he won from beating Manny Pacquiao in May.
In a statement the World Boxing Organization said they had ''ceased to recognise Mayweather as the WBO welterweight champion'' after he missed the July 3 deadline to pay a sanctioning fee of 200 000 dollars.
The body also said the American had failed to comply with its rules when he did not vacate the junior middleweight title he also held.
It is against WBO rules for boxers to hold world titles in multiple weight classes.
Mayweather has two weeks to launch an appeal.