Google mosque search plunges web giant into controversy
Comments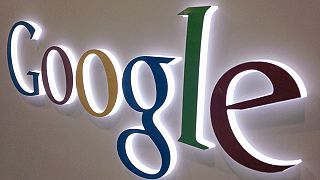 If you type "Strasbourg" and "mosque" into Google, you perhaps get more than you were bargaining for.
As you would expect, it returns information about the northeastern French city's religious site.
But it also gives, underneath, a box of related searches, plunging the web giant into the controversial territory of social commentary.
The box contains addresses of both Strasbourg's job centre and its child benefits office.
These results – according to journalist ​Farouk Atig – are "shocking". They could be construed as echoing the right-wing stereotypes of jobless Muslims living off the state.
---
---
"So a good Muslim is necessarily a jobless Muslim mooching off welfare," Atig adds ironically as a comment on the screencapture of the search he posted ​on Facebook.
Google, introducing related searches in 2012, said in a blog post: "​It's why we've been working on an intelligent model—in geek-speak, a "graph"—that understands real-world entities and their relationships to one another: things, not strings.
"​T​he Knowledge Graph enables you to search for things, people or places that Google knows about—landmarks, celebrities, cities, sports teams, buildings, geographical features, movies, celestial objects, works of art and more—and instantly get information that's relevant to your query.
​"​This is a critical first step towards building the next generation of search, which taps into the collective intelligence of the web and understands the world a bit more like people do.​"​
Euronews tried to replicate the results for searches associating other French cities and the word "mosque". None of the answers from Google associated mosques with job centr​es or welfare offices. For Lyon and Paris, Google suggests other religious and historical monuments.
Google was condemned in 2010 in France for defaming someone via the Google Suggest, an autocomplete pop-up menu suggesting results when the first few letters are entered in the search bar.
We have contacted Google for an explanation, they promised us an answer, so we will update this article as soon as we receive it. ​