Greek euro exit drama weighs heavy on world markets
Comments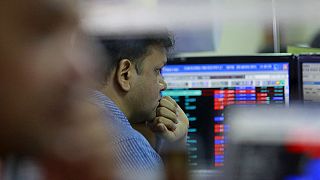 Worries over Greece have been weighing heavy on world markets.
Euro zone shares suffered their biggest one day drop since 2011 on Monday with southern European banks hammered after Greece shut its banks and imposed capital controls.
But after today's early losses European stocks are trading higher, boosted by speculation that last minute efforts by Greece and its creditors to find a deal.
Greece is on course to withhold a $1.7 billion payment to the International Monetary Fund due Tuesday.
Starting at midnight, it will also no longer be formally under the protection of a eurozone bailout program.
The euro has drifted lower, down 0.4%.