Turkey: hundreds return to their homes in Syria
Comments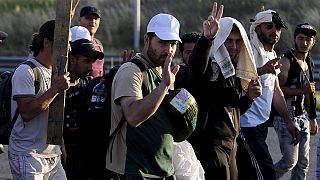 With a palpable feeling of relief, more than two thousand Syrian refugees who fled to Turkey have crossed back into their own country.
There was tight security on the Turkish side. Hundreds of refugees, mainly women and children, are returning to their homes in Tel Abyad.
Most had been waiting since first light.
The gate was reopened a few days after militants from the group calling itself Islamic State were ousted from the border town by Syrian Kurds.
Syrian Kurdish led forces captured Tel Abyad from Islamic State 
last week, driving the militants away from the 
frontier in an advance backed by US-led air strikes.