Greek debt mountain a huge summit to overcome
Comments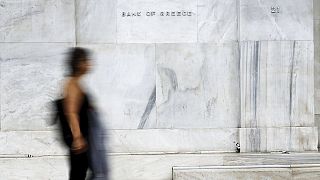 Greece is in dire need of fresh money or it may well default on an International Monetary Fund repayment by the end of the month.
The Greeks a mountain to the troika of international lenders, which includes the IMF, the ECB and the eurozone.
Private investors own €38.7bn of Greek government bonds and Athens issued €15bn of short-term Treasury bills, in the main to the Greek banking system.
Over the summer months Athens must repay €1.6bn to the IMF by the end of the month.
In July €3.9bn is due and in August €3.2bn.
The recent wrangling, insults and brinkmanship with so much at stake have left many unimpressed.
Jeremy Batstone-Carr is chief strategist, at Charles Stanley Securities: "In our view neither side, the countries creditors or Greece itself have emerged with any great credit. And that I think will continue to dog the euro zone even after this crisis has been resolved."
Eurozone members Germany, France, Italy and Spain are exposed to more than €161bn euros of Greek debt that is on top of their contributions to the IMF loans.