Atlaoui: no execution before the end of Ramadan
Comments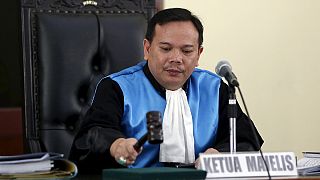 The authorities in Indonesia have revealed that Serge Atlaoui will not be executed during Ramadan.
No actual date has been set for the French national's death sentence by firing squad to be carried out. The Muslim holy month, however, ends in mid-July.
"Serge Atlaoui is now back on the list for execution," said Tony Spontana, the spokesperson for Indonesia's Attorney General, "but I can confirm no executions will take place in the near future and definitely not in the month of Ramadan.
Arrested at what local media called "the ecstasy pills factory" in 2005, in 2007, the married father-of-four was convicted of drug trafficking offences.
He was due to face the firing squad in April along with the other convicts but was given a last-minute reprieve pending his legal appeal. This has now been rejected.
The French government is staunchly against the death penalty and has warned of diplomatic consequences. Sources say only a political intervention can save Atlaoui now.