Record 59.5 million people displaced by conflict worldwide in 2014
Comments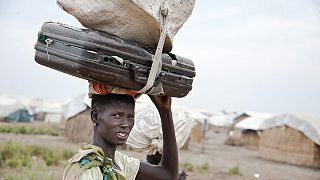 The number of people displaced by war, violence, or persecution hit a record 59.5 million in 2014, the United Nations said in a report published on Thursday, amid an ongoing row amongst EU members on how to deal with an influx of migrants into Europe.
The figure, the highest ever recorded by the UN Refugee Agency (UNHCR) since it was established in 1950, represents a 16 percent rise from the 2013 overall number of 51.2 million.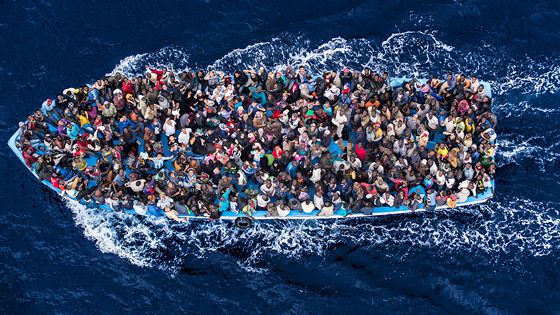 That number, which includes both refugees (19.5 million*) and internally displaced people (38.2 million), is also roughly the same as the population of Italy.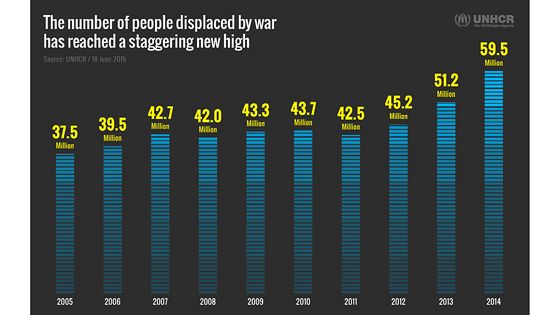 "We are witnessing a paradigm change, an unchecked slide into an era in which the scale of global forced displacement as well as the response required is now clearly dwarfing anything seen before," said António Guterres, the UN High Commissioner for Refugees.
The release of the report comes as EU governments quarrel over whether to accept a proposal from the European Commission on how to distribute 40,000 migrants from Italy and Greece.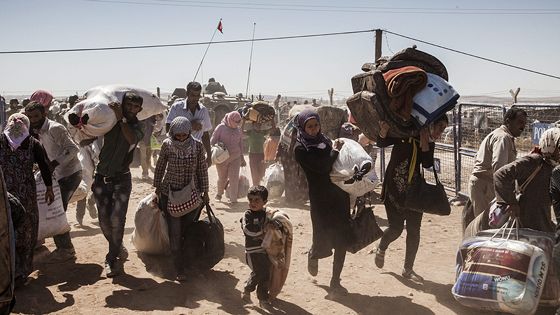 Conflicts in Syria and Africa fuelled the steep rise in those who had to flee their homes last year.
The ongoing bloodshed in Syria is the biggest driver of displacement with 3.8 million Syrians fleeing the country since the conflict first erupted in 2011.
Last year, Turkey became the world's largest refugee-hosting country, welcoming 1.59 million people who have fled there; at least one million of them came from Syria.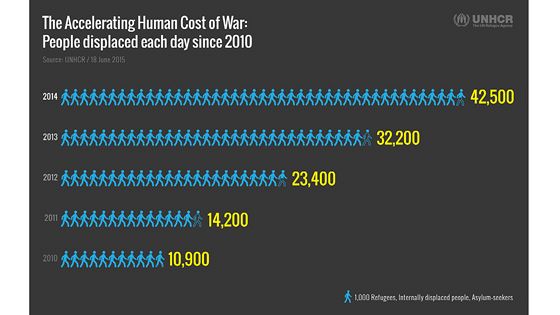 Turkey is followed by Pakistan, which hosted 1.51 million refugees in 2014, and Lebanon, which is currently home to 1.15 million.
The UNHCR is particularly concerned by the situation in Lebanon, where nearly one-fourth of the people living there are from Syria, and the report warns that it is "stretching the country's socio-economic absorption capacity to the limit."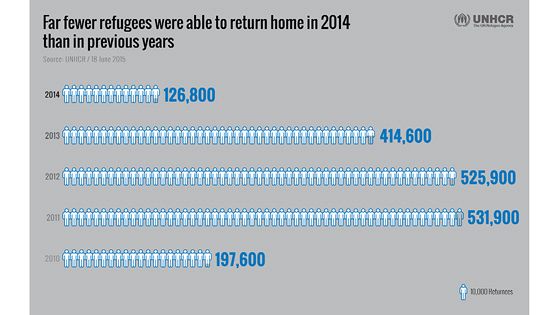 It says that developing countries are "shouldering the responsibility" of receiving refugees globally, saying that developing countries currently host 86 percent of the world's refugee population, or 12.4 million people.
Two decades ago, wealthy countries hosted 30 percent of refugees, and developing countries 70 percent.
The civil war in Syria brought the number of internally displaced people inside the country to 7.6 million by the end of 2014.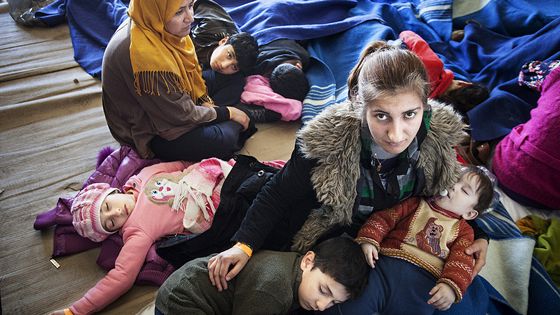 Internally displaced people (IDP) are those who fled their homes, but remained inside their own countries
The 38.2 million people displaced inside their own countries in 2014 is the highest number since global IDP statistics first became available in 1989, the UN said.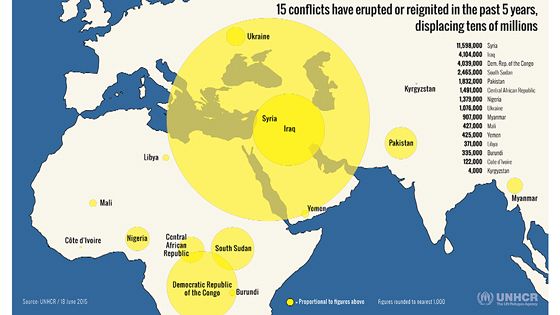 That is up by 8.3 million from 23.9 million at the end of 2013, the report said.
*This include 5.1 million Palestinian refugees, who are helped by the United Nations Relief and Works Agency.