EXCLUSIVE: The Greek answer to the institutions
Comments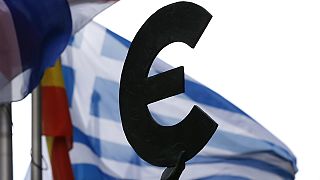 A few hours before Tsipras meets Merkel and Hollande in Brussels, there is still no answer to the new greek proposals. Greek government sources said to euronews and Efi Koutsokosta.
"In the interest of clarity, we would like to take the initiative to restate matters from the perspective of our government.
The initial position of the Greek government was for a 0.5% surplus for the full year 2015 and 1.5% for 2016. Our understanding of the institutions' position is 1% for the full year 2015 and 2% for 2016.
In our most recent suggestion submitted early hours of Tuesday morning, we have proposed a 0.75% surplus for the full year 2015 and 1.75% for 2016. Through this suggestion, our government has stretched to meet the difference between our two proposals.
At this time, two of our ministers and related team remain in Brussels awaiting for a formal response from the institutions to our most recent suggestion. We are confident that the remaining differences can be efficiently bridged in a short period of time if the parties remain willing and able to do so. We look forward to hearing from you in the very near future".
The EU Commission's spokesman also said that "the greek proposal doesn't reflect the discussions between Juncker and Tsipras last Wednesday and added that "the ball is in the greek court now".