Hammond: EU has 'wafer-thin democratic mandate'
Comments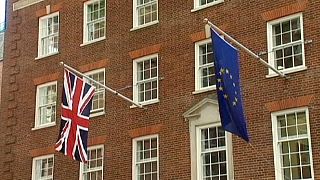 The European Union has a "wafer-thin democratic mandate" in the UK – so says British Foreign Secretary Philip Hammond.
The last time that the UK held a vote on membership of the European Economic Community was in 1975.
Critics say that over the last 40 years the EU's capacity to interfere in domestic policy has gone way beyond what was signed up for.
On Tuesday, Philip Hammond led a debate in the House of Commons where MPs debated legislation authorising an in-out referendum.
"An entire generation of British voters has been denied the chance to have a say on our relationship with the European Union," Hammond said, "and Mr Speaker, today, we are putting that right."
British Prime Minister David Cameron won a shock Conservative majority in last month's general election, on a mandate to renegotiate Britain's ties with Europe and then give voters an in-out referendum on EU membership by the end of 2017.