One World Observatory opens to the public in New York
Comments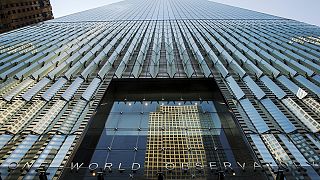 The observation centre on top of New York's One World Trade Center, offering spectacular views of the city, proved popular with visitors on its first day of business on Friday.
Our first guests look out over the panoramic views of New York City! #SEEFOREVERpic.twitter.com/dtW46p3k6U

— OneWorldObservatory (@OneWorldNYC) May 29, 2015
It marks the latest milestone in the rebuilding of the site where the Twin Towers were destroyed in the September 11 attacks of 2001.
The One World Observatory is housed on the 100th, 101st and 102nd floors of the building that's also known as the Freedom Tower.
Floor-to-ceiling windows offer stunning views of New York Harbour and the skyline of Midtown Manhattan, as well as seemingly endless vistas of Long Island, New Jersey and the Atlantic.
The view of uptown Manhattan from the observatory. #SEEFOREVERpic.twitter.com/weHeqmEhMf

— OneWorldObservatory (@OneWorldNYC) May 29, 2015
The attraction features Sky Pod, a bank of five elevators that whisk visitors to the top in 47 seconds while playing a video recreating the rise of the New York skyline.