Washington under pressure over ISIL strategy
Comments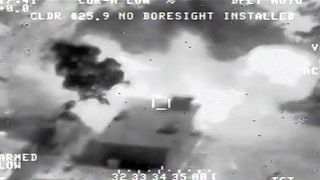 Washington is coming under increasing criticism over its strategy towards the self-proclaimed Islamic State.
A senior Iranian military official has said the US and other powers are failing to confront the jihadists, and that only Iran was present in the fight.
The general in charge of Iran's paramilitary activities in the Middle East said only Iran was committed to the task, a news agency on Monday reported.
Major General Qassem Soleimani, commander of the elite Quds Force responsible for protecting the Islamic Republic's interests abroad, has become a familiar face on the battlefields of Iraq, where he often outranks local commanders.
"Obama has not done a damn thing so far to confront Daesh: doesn't that show that there is no will in America to confront it?" Mehr news agency quoted Soleimani as saying, using a derogatory Arabic term for the Islamic State organisation.
At home too, US policy on ISIL's grip in Iraq and Syria has come under attack, notably from a former presidential challenger and senior Senator.
"There is no strategy. And anybody that says that there is, I'd like to hear what it is, because it certainly isn't apparent now and…. right now we are seeing these horrible, reports are now in Palmyra, they're executing people and leaving their bodies in the streets. Meanwhile, the President of the United States is saying the biggest enemy we have is climate change," said John McCain, who chairs the Senate Armed Forces Committee.
The United States and its allies carried out 10 air strikes against Islamic State militants in Syria and 25 strikes in Iraq since Sunday, the US military said on Monday.
An amateur video posted to the internet on Monday purported to show damaged buildings in Palmyra caused by aerial strikes by the Syrian air force.
But the effectiveness of air strikes against ISIL has been called into question.
ISIL fighters defeated Syrian government forces to capture Palmyra last week, home to 50,000 people and site of some of the world's most extensive and best-preserved Roman ruins.
Days earlier, ISIL forces had taken the Iraqi city Ramadi. The US Defense Secretary Ashton Carter has accused Iraqi forces of lacking the will to fight to defend the city.
Baghdad says it is preparing for a counter-offensive against ISIL. Iranian-backed Shi'ite militias which have played a key role elsewhere have been sent to the area.