Money prizes for Olympic athletes? SportAccord chief issues IOC reform plan
Comments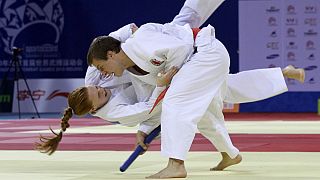 SportAccord president Marius Vizer issued a 20-point plan on Thursday that he hopes could be discussed in a potential meeting between SportAccord and the International Olympic Committee.
The "sport reform" agenda calls for, among other things, the inclusion of prize money for Olympic athletes, greater transparency in all Olympic and non-Olympic matters and a 50 percent stake in the new Olympic channel for international federations.
Vizer, who heads the international judo federation and the umbrella body SportAccord, had accused the IOC of being "expired, outdated, wrong, unfair and not at all transparent" at its annual convention held this year in Sochi, Russia.
In an attempt to clear the air, Vizer wrote to IOC president Thomas Bach earlier this week requesting a meeting "for the benefit and the unity of the sports movement."
But Bach highlighted the need to discuss the matter with "representatives of our main stakeholders" before accepting or refusing the invitation for open dialogue between the two organisations.
Vizer released his plan as four more sports – rugby, table tennis, equestrian and curling – suspended their ties with SportAccord this week. Since his outburst against the IOC last month, so far some 19 Olympic federations have withdrawn their SportAccord membership.
(Since time of first publication the world cycling body, UCI, has also withdrawn from SportAccord, bringing to 20 the number of federations to have done so)
Vizer sent his plan to Bach, the Association of Summer Olympic International Federations president Francesco Ricci Bitti and the heads of all international federations.
It is, however, unlikely that Vizer will receive a warm reception from Bach.
Vizer's most radical proposal is the introduction of prize money at the Olympics, but with the IOC priding itself on the fact that athletes competing at the Olympic Games do so out of pride and the spirit of competition rather than financial incentive, it would be a huge concession on the IOC's part for it to yield on such a fundamental point.
Similarly, it would be highly improbable for the IOC to re-allow its members to visit Olympic bid cities based on "clear ethical principles" after member visits were banned in 1999 following the Salt Lake City vote-buying scandal. Also, Bach will be in no mood to sympathise with Vizer over his wish for an elected representative from each Olympic federation to be granted IOC membership without discrimination.
Allowing candidate cities to present their bids to Olympic and non-Olympic federations is unlikely to gain traction either, as the IOC only just decided to stop bid cities from making presentations at the SportAccord Convention earlier this year.
Giving "encouragement and full support" to multi-sports events outside the Olympics is another proposal which will have difficulty securing IOC support. Vizer has been rebuffed by the IOC countless times in his plans to organise a "United World Championships" for all federations every four years, something the IOC sees as a potential threat to the existence of the Olympic Games themselves.
Although the request for a meeting and the drawing up of the 20-point plan is seen by some as an olive branch being offered by Vizer to the IOC, it appears that very few (if any) of Vizer's points will be taken seriously by Bach and his executive committee.
Article by Hugo Lowell