Juncker to Hungarian PM Orban: "Hello, Dictator!"
Comments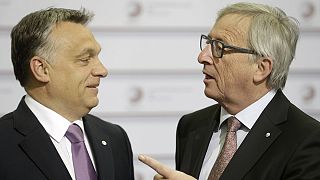 "Hello, Dictator!"
That was the greeting Hungarian Prime Minister Viktor Orban received on Friday from none other than the President of the European Commission, Jean-Claude Juncker.
The unorthodox salutation was overheard by journalists, although none were able to make out what Orban said in response. In any case both were all smiles at the opening of the European Union summit in Riga.
"Hello dictator": how JunckerEU</a> greeted Hungarian PM at Riga summit: <a href="http://t.co/91I17FcyWL">http://t.co/91I17FcyWL</a> <a href="https://twitter.com/AFP">AFPpic.twitter.com/5AZqgEOoTO

— Katherine Haddon (@khaddon) May 22, 2015
Juncker was in particularly good humour, and even offered to lend a tie to Greek Prime Minister Alexis Tsipras, known for his smart-casual look.
Barbs over Orban's perceived leadership style are nothing new in the corridors of European power: former Commissioner Louis Michel has described him as having "autocratic leanings". His reforms in Hungary in the fields of justice, the media and the economy have sometimes been decried as freedom-busting by his domestic rivals.
A recent suggestion of Orban's to reintroduce the death penalty in Hungary provoked angry reactions from many inside the European Union, where the practice is outlawed.
Junker had a hug for the French president.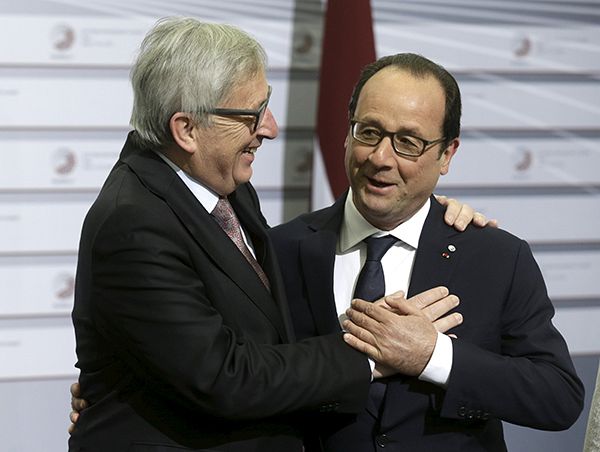 And a salute for Spain's foreign minister.