White House dismisses Bin Laden raid allegations
Comments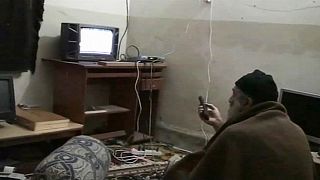 The 2011 raid leading to the death of al Qaeda leader Osama Bin Laden has once again become the centre of controversy.
The White House and CIA have denounced as "utter nonsense" a report which diminishes what has arguably been depicted as President Barack Obama's greatest foreign policy success.
White House: Seymour Hersh story on bin Laden raid "riddled with inaccuracies" http://t.co/wmoBS1jPe6

— Huffington Post (@HuffingtonPost) May 11, 2015
It has been claimed that both the US and Pakistan collaborated closely on the mission and hatched a cover story afterwards that said that Washington had acted unilaterally.
Pulitzer Price winning journalist Seymour Hersh who was writing for the London Review of Books, alleges that instead of it being a secret risky US operation, two Pakistani generals had known in advance and facilitated raid.
After the raid President Obama spoke to the nation that night, announcing that US special forces had conducted a daring attack without the knowledge of the Pakistanis.
Hersh also claims the al Qaeda leader's location was found through a Pakistani intelligence source and not through tracking his couriers-as has been reported.
Bin Laden died May 2011 in a helicopter raid by Navy SEALs, The elite commandos reportedly flew in under cover of darkness from Afghanistan.