Son of a bin man can't be a judge, says Egypt's justice minister
Comments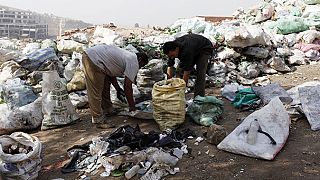 The son of a bin collector could never work in the judiciary because the position is too prestigious, Egypt's justice minister has declared.
Judicial jobs is "prestigious and has a certain status," the candidate must come from a "respectable background," Mahmoud Saber said on a Sunday evening television show. Asked by the journalist about the potential for the son of a dustman to aspire to the role, he replied: "he would sink into depression and give up."
With more than a quarter of Egypt's population living below the poverty line, the issue of inequality is highly sensitive.
"When a country loses the sense of social justice, there is no hope," Mohamed ElBaradei, former vice president of Egypt and former managing director of the International Agency Atomic Energy (IAEA), wrote on Twitter.
الإعلان العالمي لحقوق الانسان: "لكل شخص بالتساوي مع الآخرين حق تقلد الوظائف العامة في بلده" عندما يغيب مفهوم العدالة عن وطن لا يتبقي شيء.

— Mohamed ElBaradei (@ElBaradei) May 10, 2015
Saber has since defended his remarks on the grounds that they reflect reality.
In 2014, 138 applicatants for positions in the Egyptian prosecutor's office were rejected because their fathers did not have university degrees, according to AFP.