Processing of asylum applications in Germany to be sped up
Comments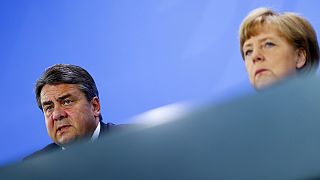 The German Chancellor and the leaders of the country's regions have agreed to speed up the processing of asylum applications.
However, they have put off making a decision on how much money the regions will receive to help pay for an expected surge in refugees this year.
It is expected the number of people seeking asylum in Germany this year will double to 400,000.
The government has promised the states one billion euros in extra support in 2015 and 2016, but the regions want twice as much as that.