Lithuania detains Russian "spy"
Comments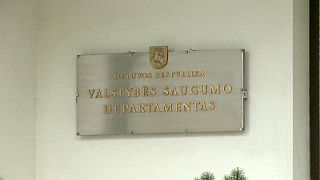 Lithuania has ordered the detention of a Russian citizen on suspicion of spying.
The individual is accused of trying to infiltrate Lithuania's leadership, law enforcement and security institutions – according to the prosecutor -general's office.
The move will do little to ease already strained relations between Vilnius and Moscow.
Last week Lithuania which is a member of NATO and of the European Union summoned the Russian ambassador after accusing Russian ships of disturbing the laying of an underwater power cable connecting its grid to Sweden.
In 2014 three Russian spies working under diplomatic immunity were expelled.