Peru, Argentina, Bolivia to host 2016 Dakar Rally
Comments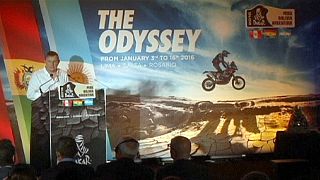 Covering 8,000 kilometres of Peru, Bolivia and Argentina, the 2016 Dakar Rally will take in challenging sand dunes before the taking the drivers to the banks of Lake Titicaca.
Since abandoning its traditional route through Africa for security reasons in 2008, the race has always been held at least in part in Chile but severe flooding in the north of Chile has ruled the country out of this year's event.
Torrential downpours in March in the Atacama desert cut off roads and left thousands stranded as rivers broke their banks and flash floods dramatically filled dry valleys.
The race will begin in Lima on January 3 and finish in the Argentine city of Rosario on January 16.