Politicians just can't resist posing for selfies
Comments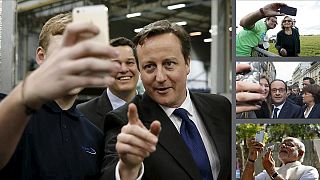 Politicians are never backwards when it comes to self promotion and when it comes to selfies, they cannot resist the lure.
David Cameron, the UK Prime Minister, above, makes sure he takes advantage of every photo opportunity, in the run-up to the general election on 7 May.
Alexander Stubb, the Finnish prime minister, revealed he had an unusual taste in footwear. US President Barack Obama caused a mini storm when he took a selfie at Nelson Mandela's funeral last year. While the tech savvy Indian prime minister, Narendra Modi, went one step further when he launched a selfie with Modi app ahead of local elections in 2013.
Modi also famously took a selfie in the voting booth during the general election.
Voted! Here is my selfie pic.twitter.com/7OnhFiJ0AC

— Narendra Modi (@narendramodi) April 30, 2014
Obama, Cameron 'selfie' at Mandela memorial causes online stir http://t.co/lx13FJTNpb via @YahooNewspic.twitter.com/ohfYEFcOIA

— Agence France-Presse (@AFP) December 10, 2013
Good morning #Klosters. Galoshes ready to hit the road toward #Davos. Time to learn and absorb. #wef14pic.twitter.com/rBE8Fwgqyp

— Alexander Stubb (@alexstubb) January 22, 2014
Francois Hollande, the French president, loves a selfie, and never misses an opportunity to show he is down with the kids.
RT @SO_Paysbasque: Le selfie de @fhollande et des collégiens de #Bayonnehttp://t.co/Zb6yt4ZTrIpic.twitter.com/9QJhr9yDQT

— Sud Ouest (@sudouest) November 13, 2014
France president François Hollande was a popular figure at Stade Jean Bouin in Paris tonight. #selfie#CoupedeFrancepic.twitter.com/yjWzpsCO8E

— Sacha Pisani (@Sachk0) February 10, 2015
Some politicians are naturals, while others, such as Labour leader Edward Miliband, could do with a bit more practice.
Ed Miliband taking a selfie pic.twitter.com/Ri6MRDUA4J

— Odd Miliband (@Odd_Miliband) September 22, 2014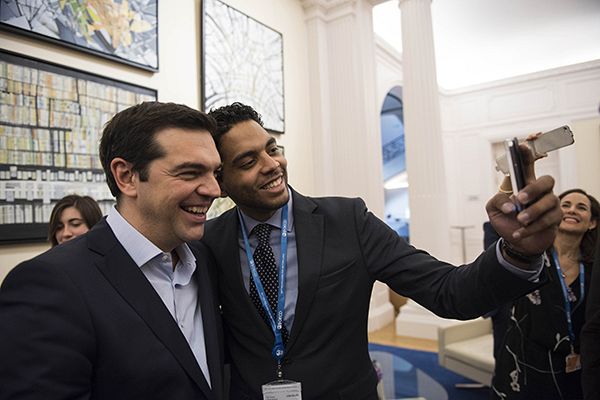 Greek prime minister at ease behind the camera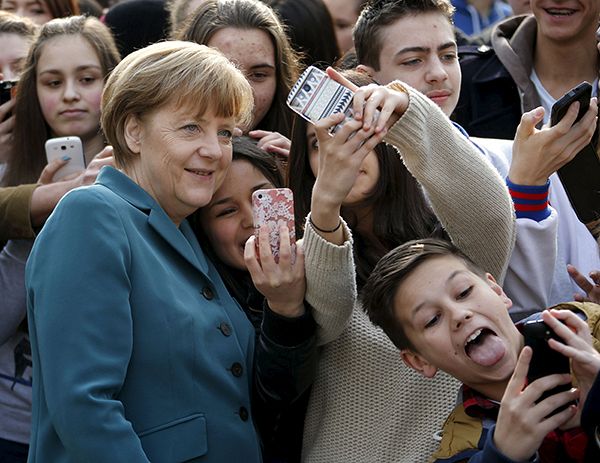 Germany's Angela Merkel wows the crowd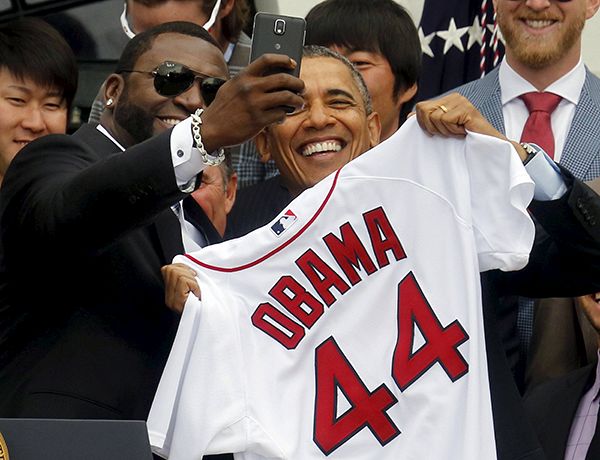 US President Barack Obama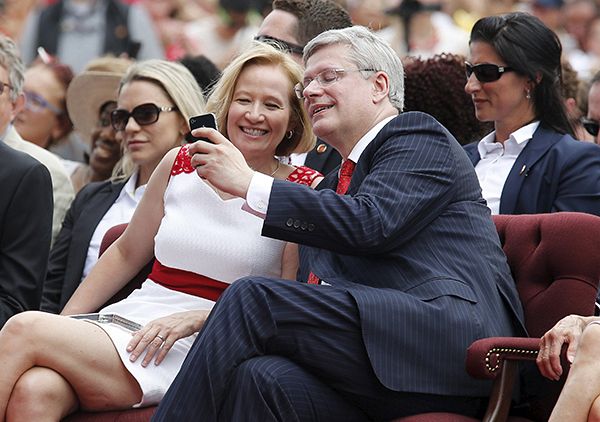 Canadian Prime Minister Stephen Harper and his wife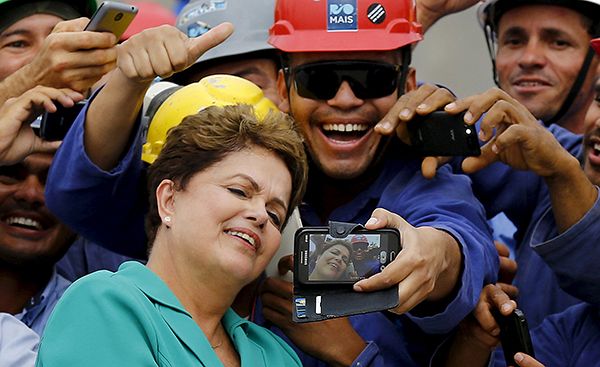 Brazil's Dilma Rousseff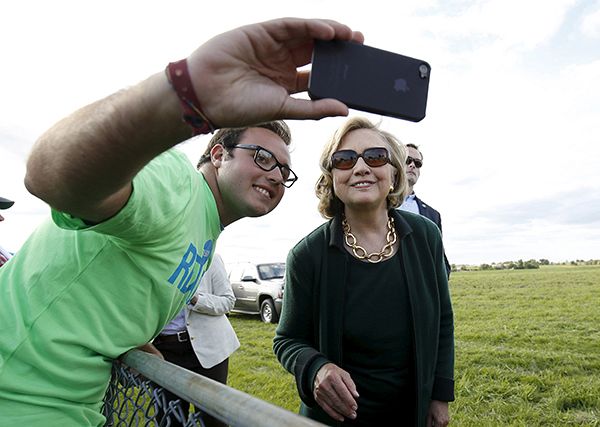 US Democratic nomination hopeful Hillary Clinton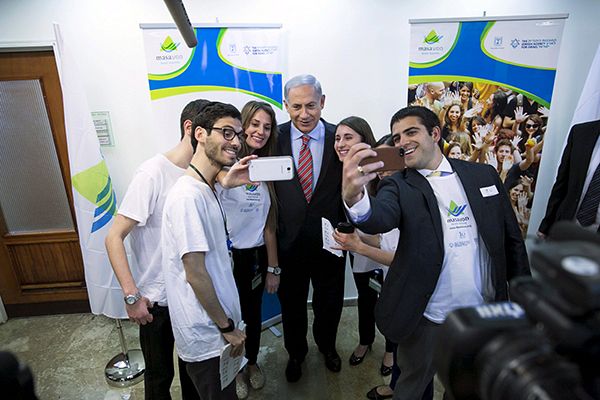 Benjamin Netanyahu, Prime Minister of Israel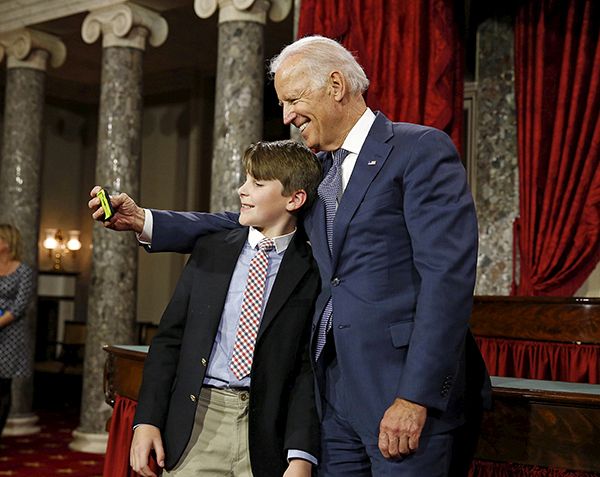 US vice-President Joe Biden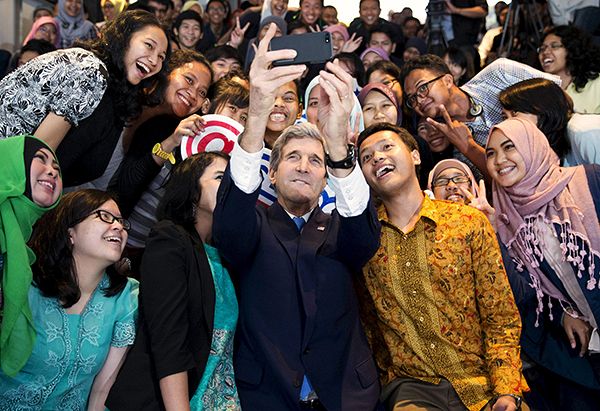 US Secretary of State John Kerry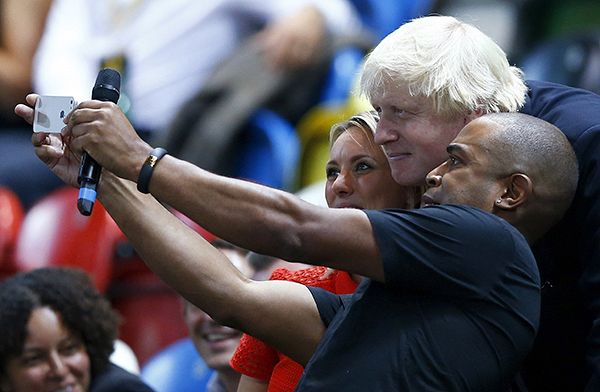 Mayor of London Boris Johnson