Cubans appear hopeful for relations with the US
Comments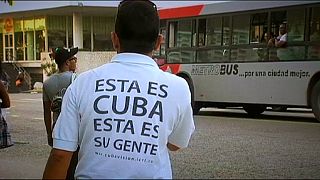 On the streets of the Cuban capital Havana, locals appeared hopeful for the future of US-Cuban relations.
US President Barack Obama and Cuban President Raul Castro have already spoken on the phone about restoring diplomatic ties. The two leaders will meet informally at this weekend's Summit of the Americas in Panama.
"It is very important to keep in mind the number of years that Cuba and the United States did not have this kind of meeting," said Ricardo Alvarez. "I think it is fundamental and should lead to progress."
Isidro Civil is optimistic about the two countries are moving closer together.
"I think it is a good relationship," Civil said. "Both countries are going to try to do important things .. things in their interest and in our interest."