Investigators examine audio from ill-fated Germanwings flight recorder
Comments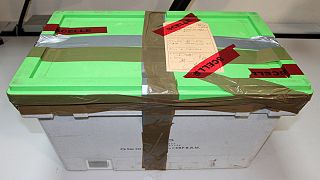 Investigators have begun to analyse audio recovered from the cockpit voice recorder of the Germanwings plane that crashed in the French Alps on Tuesday.
But those involved in the inquiry say there is nothing certain they can say yet about what happened to the Airbus A320 jet.
It is hoped the recordings will shed light on the mystery over why the plane, en-route from Barcelona to Dusseldorf, made a steady eight-minute descent just a minute after reaching its cruising altitude.
It crashed in a remote mountainous area, killing 150 people passengers and crew.
"We succeeded in getting an audio file which contains usable sounds and voices. We have not yet fully understood and worked on it," said Remi Jouty, Director of BEA, the French authority responsible for the investigation.
Earlier, French President Francois Hollande said part of the second black box had also been found, but some elements are still missing.